Meet

Eugenia: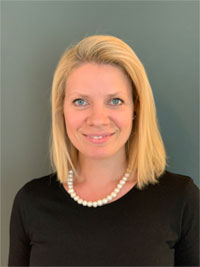 I am Eugenia Loras, born and raised in Toronto, Canada to Greek parents, and I now live and work in Zug, Switzerland with my family.
I have been teaching the English and Greek language, managing my own businesses and working for other businesses and companies for the past 27 years. I have certificates in teaching English as a Foreign Language but also in specialized fields including learning disabilities, listening, speaking, writing and reading skills, school management, a wide variety of international examinations, professional development and many others.
I am the proud mother of two children and own our company, EViTernal GmbH, along with my husband, Thomas Mitsoulis.
Where to
find

me:

EViTernal GmbH, Eugenia Loras
Riedpark 7
6300 Zug, Switzerland
Parking

spaces:

Our parking spaces are free of charge and we can assist you by bringing your children to and from the parking area.
Eugenia Loras'
Blog

:

Read about experiences in parenting, teaching and business here!